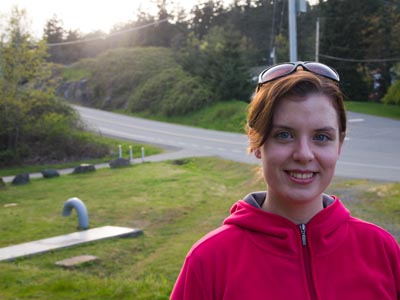 Who makes tasty sandwich recipes?
Hello!
My name is Sarah. It's been almost a year since I've been able to work on this recipe blog! I've missed it a lot and am very happy to be back!
If you're curious about me, please feel free to continue reading. Or, check out some great recipes I've posted listed on the left!
My husband and I recently moved back to Japan for work in Tokyo. And as we've finally settled in and began to feel at home again I'm eager to get back into posting more tasty sandwich recipes for us all to enjoy!
You can look forward to seeing more International Sandwiches now that I'm back in Japan. The Japanese Strawberry Cream Sandwich is very popular, so I look forward to sharing more exotic sandwich adventures with you.
And I suppose you might be wondering…

OK, but why make a site about sandwiches??
One afternoon in Japan, while eating a BLT sandwich, I was researching possible topics for my website. I was doing my happy "I love this food" dance while eating my sandwich and said to my husband, "I should make a site about sandwiches." Then it hit me – I should! So I checked out the keywords, and I was excited to find that there was demand for a sandwich site.
It was a perfect choice because I love sandwiches! Sandwiches make me happy. There are nearly infinite ways to mix and match their ingredients, so I never get bored. You could even say they represent freedom and adventure (two things I hold dear.)
They are also comforting – no matter where in the world I am, if I have a PB&J or a ham sandwich, I feel nostalgic and am reminded of home. In Japan, I love to eat sushi and miso soup as much as the next person, but sometimes I am lucky enough to have sandwich ingredients and it really helps when I feel homesick.
Besides, who doesn't like a sandwich?
You can have them for breakfast, lunch, dinner – even dessert!
If my husband didn't mind it, I probably would. 🙂