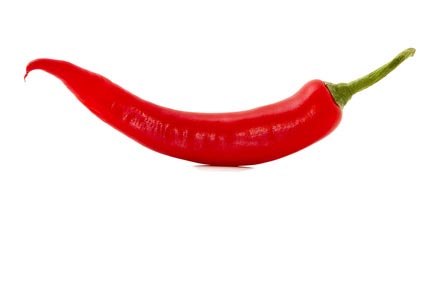 Spicy egg salad sandwiches are tasty, easy and fast. This is a spicy variation on the classic version.
I like to use this recipe to surprise my friends and family. They don't usually expect egg salad to have a kick!
Use the recipe below as a reference starting point - but feel free to make it as hot and spicy as you like.
The recipe is for 2 sandwiches.
Ingredients
3 large eggs
2 Tbsp. mayonnaise, to taste
1 tsp. sour cream
1 Tbsp. chopped green onion
1/2 tsp. hot sauce, or Buffalo Wing sauce
1 chopped red chili pepper or jalapeno (optional)
black pepper to taste
lettuce
4 slices of bread, or tortillas
Directions
Boil the Eggs:
Start with room temperature eggs for best results.
Cover the eggs with an inch of cold tap water in a pot. Bring to a boil. Cover and remove from heat. Let them sit for 12 minutes.
Drain the water and place the eggs in cold water (can add ice) to bring the eggs down to a workable temperature. They may need to sit for about 5 minutes before they are cool enough to handle.
Make the Sandwiches:
Coarsely chop the eggs - or take a page from my mother's book and use a potato masher.
Put your chopped eggs in a bowl and add the mayonnaise. 2 Tbsps. of mayonnaise is a good starting place, but use as much, or as little, as you prefer.
Stir in sour cream, green onion and the optional chopped green chilis or jalapenos.
Mix in the hot sauce. Buffalo Wing sauce gives it a slightly different flavor, but my family enjoys both versions of the egg salad. Feel free to experiment with your favorite hot sauce!
Add black pepper to taste.
Scoop salad onto bread or tortillas wraps, top with lettuce and close it up. Enjoy!
PS. It may be good to have a glass of milk nearby!